Welcome to a brand new Barber & Coffee shop for modern and classic gents in Malmö.
Classic or artistic
– We have the strong skills and dedication to give you the style of
your choice.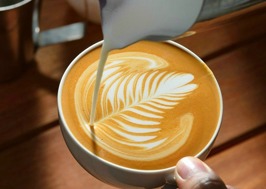 Our barista
provides you with awesome coffee.
Pop in only for a cup, or together
with a haircut.
Barber & Coffee
Östergatan 11D
211 25 Malmö
040-12 11 24

info@barberandcoffee.se
www.barberandcoffee.se

Barbershop:
Mon. - Thur. 9.00-19.00
Fri. 9.00-18.00
Sat. 10.00-16.00
Café:
Mon. - Fri. 9.00-17.00